Below are pictures of Qing Dynasty antique Chinese furniture in installations in customer homes. This shows the adaptability of Chinese design with contemporary furnishings.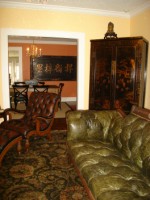 Large 2 Door armoire
Orig. hand painting.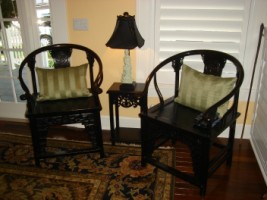 Chinese horseshoe back chairs and tea table in seating group.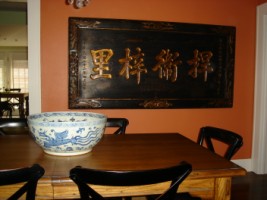 Large Chinese tamba (tribute) hung on the wall.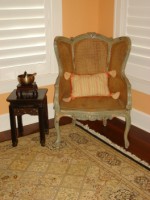 Small stool used as side table.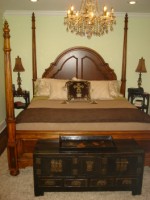 Carved side tables, low cabinet, and painted tray.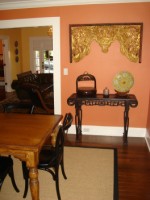 Small Chinese altar, gold dragon panel, ornate food storage box, and hand painted charger on stand.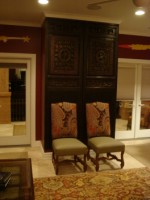 Ornately carved entry concealing a flat screen t.v. and equip.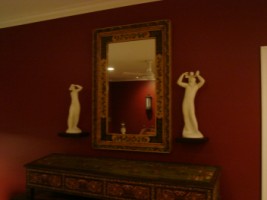 Ornately carved Tibetan mirror over Indian painted table.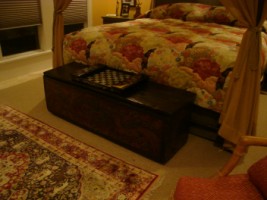 Tibetan hand painted blanket chest.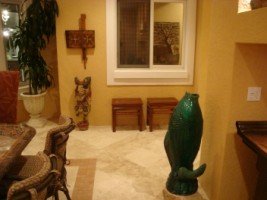 Large glazed terra cotta coy fish, small stools and Thai statue.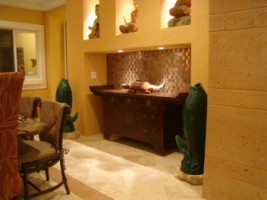 Chinese altar cabinet used as a
sideboard server.